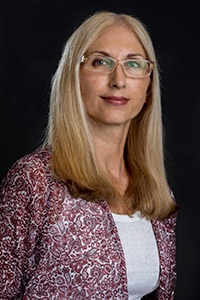 Melinda Wiman Gholson, C.Ht.
Certified Hypnotherapist
I have been helping people for twenty-two years previously as a Massage Therapist and a Reiki II Practitioner. I believe and live an alternative medicine lifestyle also practicing Kundalini yoga meditation since 2004.
About one year ago in 2020. I wanted a change in my career; a friend suggested Hypnotherapy. A bit of a skeptic at first, I did some research which led me to HMI school and was immediately intrigued by the free classes, especially self-hypnosis.
Still unconvinced I decided to make an appointment to get hypnotized! Immediately, I was in awe about the experience and the results. I experienced an overwhelming sense of well-being, and a new indescribable freedom. The week following, I slept like a baby. Sleeping and reading retention are two of the issues I sought hypnotherapy. I knew then that I wanted to learn and share this "gift" with others.
"Do what you love and you will never work a day in your life" – Winfrey. So here we are today… I look forward to helping you, your family and friends get through to the "other side" of any obstacles that are preventing you from living the life to the fullest potential.